Cathy Wilcox is an Australian cartoonist and children's book illustrator, best known for her work as a cartoonist for the Sydney Morning Herald and The Age newspapers. She has also twice won the Australian Children's Book Council's 'Picture Book of the Year' award. In 2007 she won the Walkley Award in Cartooning for a cartoon about Sheikh Taj el-Din al Hilaly's infamous 'uncovered meat' remarks on Australian women.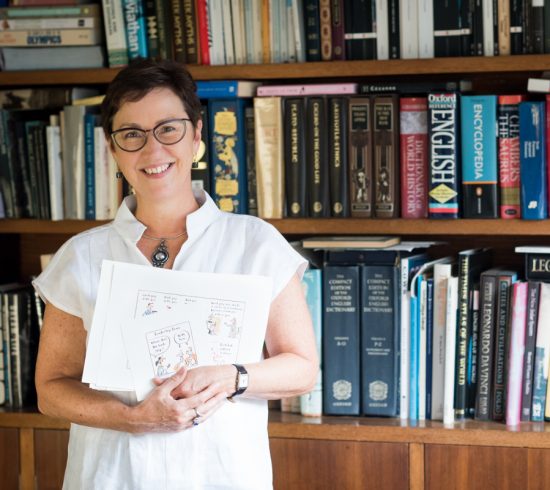 Biography
Cathy Wilcox, born in 1963, is an Australian cartoonist and illustrator who lives and works in Sydney. Cathy Wilcox grew up and went to school on the upper north shore where her parents still live. She says she started drawing before she knew what she was doing. "When I was about two, I found a bobby pin and scratched a little face on a bedhead. It's still there. I tended to make the best of what I could scrounge. My sister, who is six years older, had all the art supplies." Cathy says she drew on anything. She honed her skills in the margins of school textbooks — always an eye out for squarish blank spaces. Eventually, her stockbroker father started bringing home paper and note pads for her, anything one supposes to save the furniture and the walls. She says her mother was good at drawing and would describe things by sketching on paper. "I was always interested. I always did art at school and liked drawing people. I used to try hard to make my drawings better."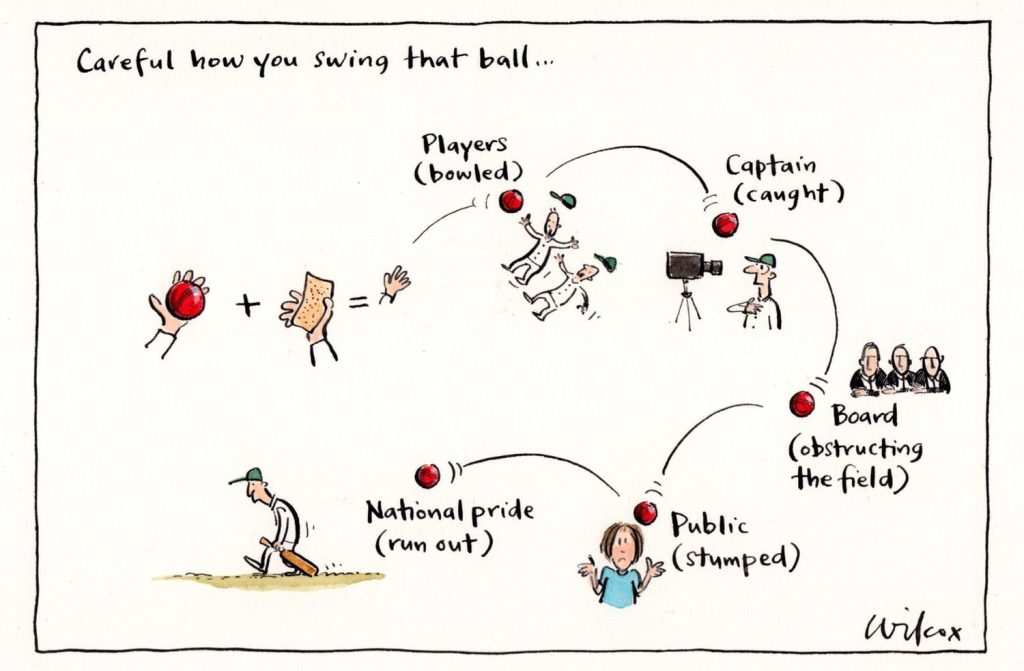 Not surprisingly, she was attracted to books with lots of illustrations and at one stage particularly fancied the drawings by Eileen Soper (The Famous Five) and George Brook (The Secret Seven) in the Enid Blyton books. She also liked the comics in the weekend newspapers. She says her father prompted her interest by reading the comics to her before she could read. Soon she liked to look at the pictures."I liked looking at Peanuts, thinking about how it was drawn. I wasn't much of a reader as a child; we were shamefully unliterary," she says.
[lwptoc]
Although she had no thoughts of what career she might pursue, much less art, she decided at the last minute to apply to enroll at the Sydney College of the Arts. She says she had a facility for writing and thought she might take up journalism. However, she was really focused on one art study, "something that involved drawing but would engage my brain".She discovered visual communication and undertook the degree that included graphic design, industrial design, interior design, photography, film, video, and typography.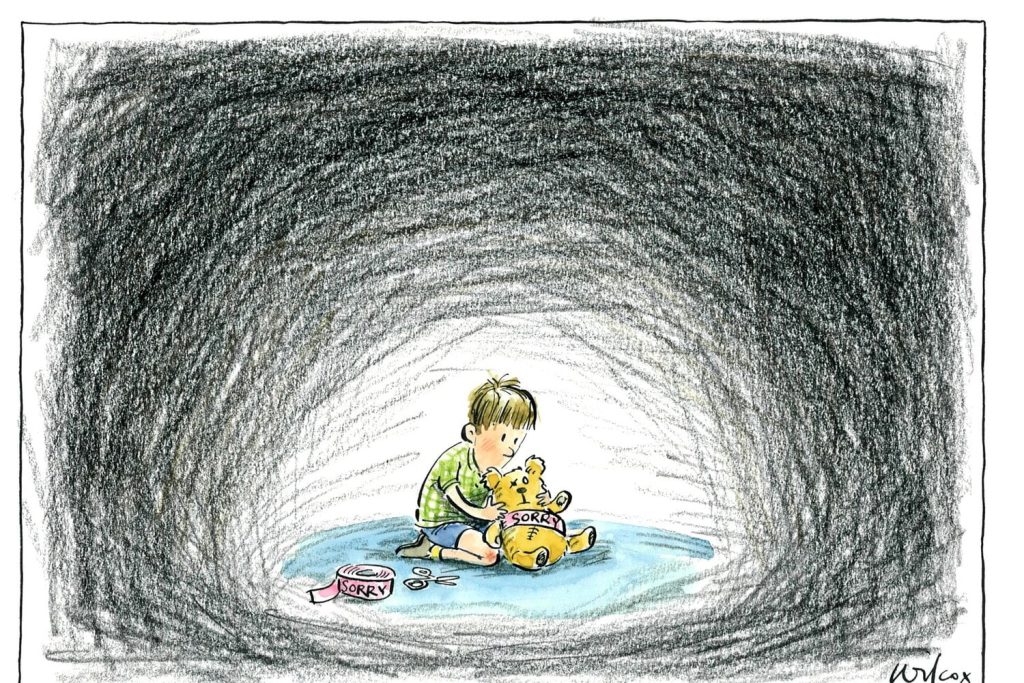 After she graduated in 1985, Cathy traveled to Paris because she says, she had studied French at school and had heard much about French cartoonists. She also chose France because she wanted it to be harder than going to London, as many of her friends and acquaintances had done."I was," she says, "ridiculously over-con dent."She enrolled in a (third-year) literature course and found her French was not as advanced as it should have been. She struggled with the subject but it got her immersed in the French language and culture.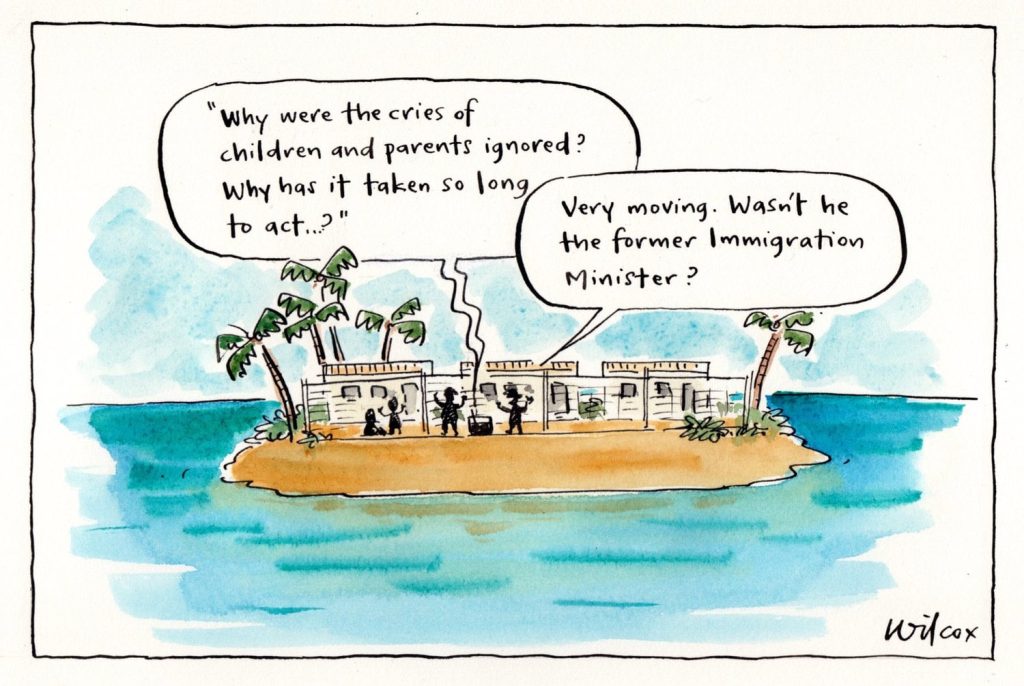 Professional life
She gained a Bachelor of Arts in Visual Communication at Sydney College of the Arts in 1984 then studied Literature in Paris, while working as an illustrator for various English language publications, from 1985-87. She returned to Sydney and began drawing regularly for the Sydney Morning Herald and other Fairfax Media publications, from 1989. She is a keen observer of society and politics, a champion of press freedom and has maintained a strong relationship with France, participating in several international cartoonist conferences and becoming a member of Cartooning for Peace.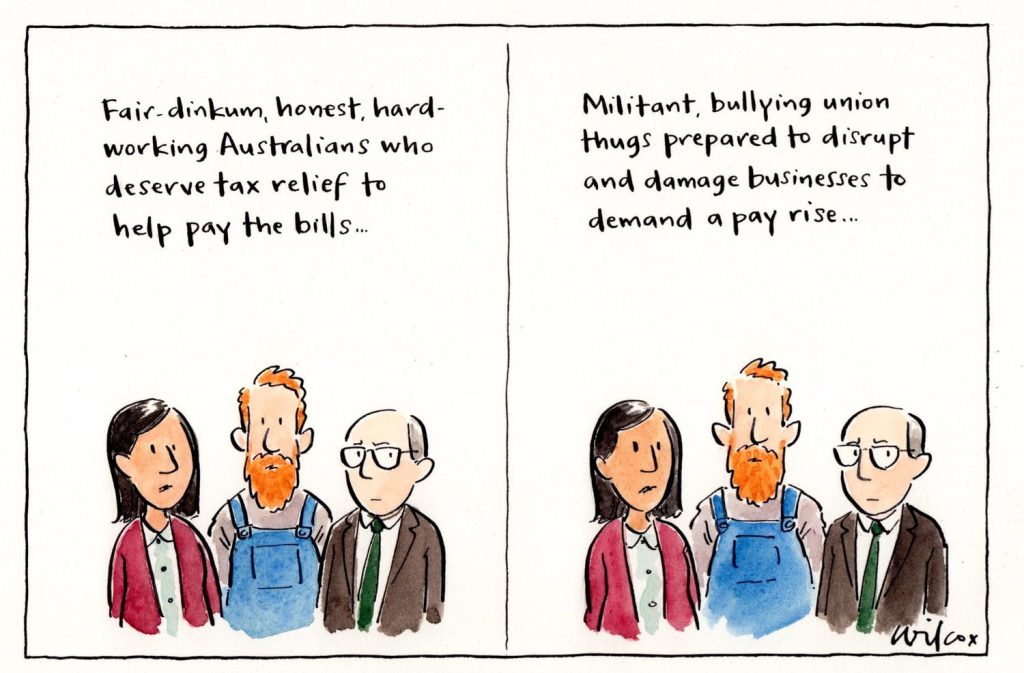 She has won many awards for her work including several Australian Cartoonist Association "Stanley" Awards, two Walkey Awards for Journalism and the Australian Museum of Democracy's award for Political Cartoonist of the Year. She has illustrated numerous picture books, delivered a TEDx talk on the 'culture of outrage' (Sydney 2016)and continues to draw cartoons for Fairfax Media. She is married with two teenage children.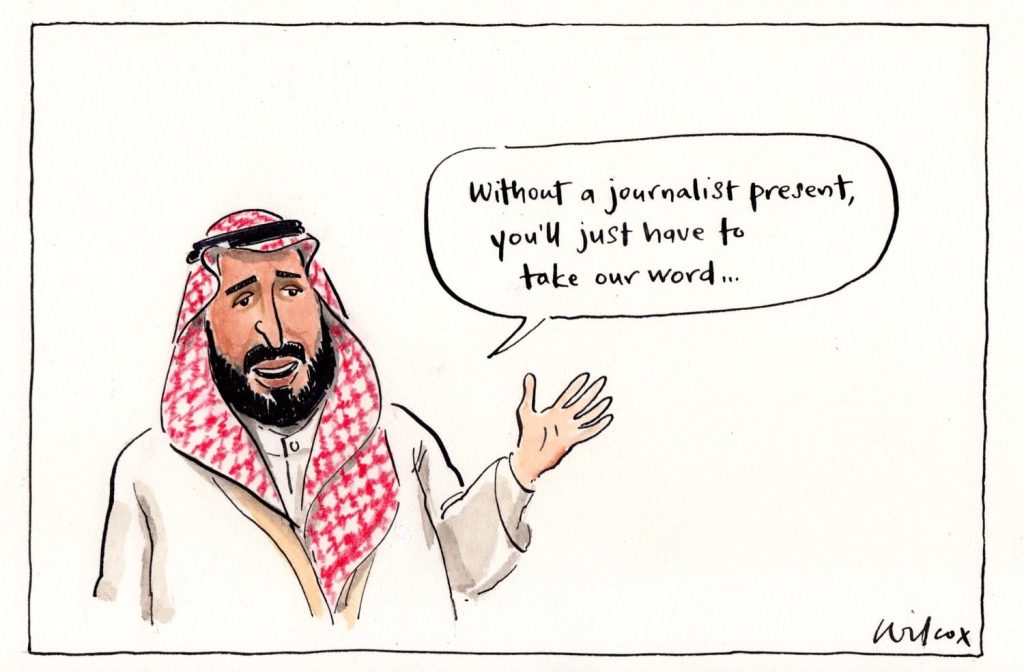 Cathy Wilcox makes notes of ideas for cartoons on her mobile phone. Many of those notes turn into inspired, insightful narratives that give a nuanced, unexpected interpretation of the news of the day contained in a small box.