This is the Participants list of Gender Equality and Equal Rights International Cartoon Contest & Exhibition, Norway 2019. This project is a collaboration with Avistegnernes Hus (The Norwegian Cartoonist Gallery), Drøbak, Norway and Supported by Fritt Ord foundation.
Country: 71
Cartoonist: 475
Last update: 09.12.2019
Countries name, flags and participates list below.
Read more about the event.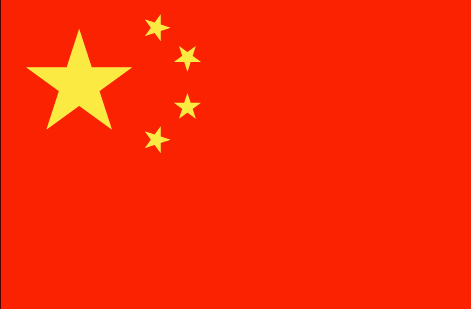 China
Li Xiaoyang
 Cai Weidong
Jin Xiao Xing
 Wang Yinxiang
Wei Li
Zhao Yunsheng
Shinew Yu
Wang Duo
Ning Bin
Wang Yong
Lijie Yang
Yanwei
Guibao Gai
Bingling
Yang Xia
Wang Xuewei
Zhu Zizun
Ning Bin
Liu Qiang
Jiaruijun
Wang Sheng
Xiaoyong Hui
Yu Guangdong
Sun Chen
Zhu Shaowei
Chen Hong Li
Broc Smith
Chen Anyong
Zhao Yun Sheng
Weili
Cai Weidong
Shangjun
Jiang Lidong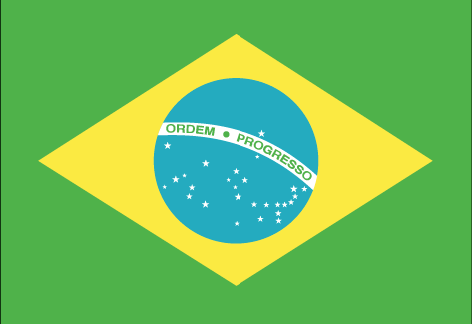 Brazil
Ronaldo Cunha Dias
Neltair Abreu
Rosana Amorim
Guto Respi
Kloves Renan Araújo
Alisson Affonso
Eder Santos
Sara Neves
José Miguel Pires Junior
Evandro Alves
Joao Bosco Jaco de Azevedo
Clayton Ramos Rabelo
Ricardo César de Araújo
Moises de Macedo Coutinho
Selói Peters
Rafael Corrêa
Fonseca Alves Rock Lane
Luciano Santos Duarte
Silvano Mello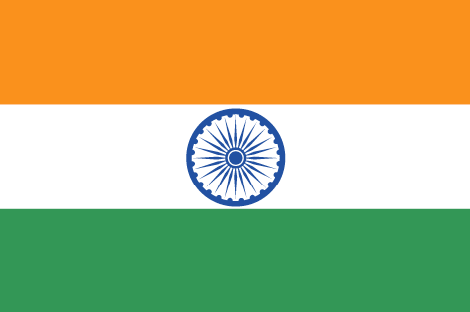 India
Smitha Bhandare Kamat
K. Ethiraaji
Paresh Tank
Anupoju Apparao
Thanneeru Sasi
Tvg Menon
Vinayak Adkoli
Venkatesh Jakkula
Sunil Agarwal
Ravindrasingh A. Patil
Pendela Venkata Sudhakar Rao
Vibha Tailang
Yogesh A. Chavan
Ritesh Raj
Gurunath Sidda
Anand S.
Nidhi Puniyani
Naser Nargessi
Chinnam Naidu Sambangi
Vishal Shenoy
Mahesh Dubey
Indranil Biswas
Malatesh M Garadimani
Hanmanthu Eshwar
Kiran Kumar
Vasantha Hosabettu
Venugopal Galisetty
Madhu Krishnan
Aysha Haseen
Satish Sati
K.Sam Vijai
Wishvaa Winyaas
Mithun Banerjee
Raghupathi N S
Aarya Butolia
Laxman Simare
Munduru Sekhar Rao
Vinod BR
Debashis Singh
Sumankumar Thipparapu

Montenegro
Darko Drljevic
Luka Lagator
Radoje Rakocevic

Turkey
Oguz Peker
Lutfu Cakin
Ferhat Demirbaş
Kevser Aktaş Kuruçay
Arif Naci kömeç
İlker Mansuroğlu
Halit Kurtulmuş Aytoslu
Kerem Mengen
Sai̇t Munzur
Ali Hakan Alan
Kaan Saatci
Ahmet Aykanat
Caglar Okur
Musa Gumus
Duru Çiftçi
Lütfü Çakın
Aygül Bahar Yılmaz
Ayten Köse
Hilal Özcan
Yuksel Cengi̇z
Oğuz Gürel
Sevda Dağci
Beyza İnan
Ni̇yazi̇ Türk
Hamza Akin
Serpil Kar
Muammer Olcay
Cenk Alparslan
Mehmet Zeber
Ümit Müfit Dinçay
Ismail Dogan
Seyi̇t Saatçi̇
Salih Kütükçü
Menekşe Çam
Murteza Albayrak
Önder Önerbay
Hicabi Demi̇rci̇
Halit Kurtulmuş Aytoslu
Bulent Okutan
Musa Kılıçaslan
Fadime Taşkın
Mehmet Atamer
Cengiz U.Bergamal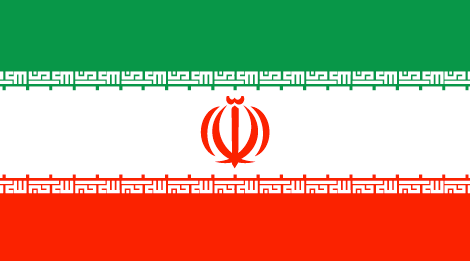 Iran
Javad Jafarian
Rahim Baghal Asghari Baghmisheh
Sarah Assady
Alireza Karimi Moghaddam
Keyvan Varesi
Ghasmi Mohamadjavad
Mohammad Saleh Abou Kourosh
Hamid Mousavi
Faramarz Keshtkar
Shahram Yaghoubi Majd
Farhad Rahim Gharamaleki
Fakhredin Dost Mohamad
Seiied Hossein Fathi Panah
Mamado Salem
Hossein Abdollahi Adli
Neda Shojai
Nahid Maghsoudi
Zahra Khadem Shariat
Mozhdeh Malek Oghli
Ali Shafei
Salar Eshratkhah
Shol-e` Gordiz
Yalda Hasheminezhad
Salma Mohammadrezabeig
Benjamin Ale Ali
Ali Ghanaa
Shahrokh Heidari
Hamid Ghalijari
Mohammad Mehdi Emadi
Mahdi Afradi
Mahshid Hashemi
Pezhman Alipour
Mahboube Pakdel
Pooya Abdoli
Esmaeil Babaei
Shahin Ahmadzadeh
Javad Takjoo
Elham Jahanfard
Marziyeh Khanizadeh
Akbar Rouhy
Hossein Naghib
Bita Rahat
Navid Talebi
Arsalan Ahmadinejad
Marjan Hashemi
Mahdiyeh Kalantary
Mahmoud Barkhordari
Hamid Soufi
Mojtaba Heidarpanah
Efat Amjadipoor
Aisan Shirin Cheshmeh
Monireh Ahmadi
Esmaeil Janblaghi
Zahramoradi
Zhaleh Yoosefinezhad
Sepideh Faramarzi
Ali Miraee
Ehsan Ganji
Hassan Omidi
Sanaz Khadem Yahyavi
Leily Salimi Davil
Razieh Tizghadam
Salar Eshratkhah
Abbas Naaseri
Naghi Hamidi
Mohammad Raei
Monireh Ahmadi
Esmaeil Janblaghi
Armin Ganjdeh
Homayoun Abdolrahimi
Aisan Shirincheshmeh
Sepideh Faramarzi
Emad Salehi
Basireh Hasani Shariat Panahi
Masoumeh Mosayebkhah
Maedeh Payeghaziyani
Elham PourAli Khorram Abadi
Benjamin AleAli
Mohammad Hosain Akbari
Mahdiye Mousazade
Ehsan Cheraghi Iranshahi
Setareh Soltani
Romina Rakhshandeh
Hossein Naghib
Borhan Valadbigi
Mahnaz Yazdani

Serbia
Mileta Miloradovic
Miroslav Jakovljev
Snežana Čomor
Miroslava Raković
Vaso Krčmar
Branislav Djokic Kan
Predrag Srbljani
Milenko Kosanovic
Goran Celicanin
Dragan Acimovic
Vaso Krcmar

Armenia
Arsen Gevorgyan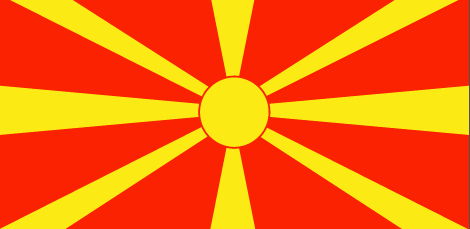 Macedonia
Zlatko Iv Krstevski
Keti Radevska
Jordan Pop Iliev

Austria
Hule Hanusic
Stefan Wenczel
Mani Rai

Spain
Josef Prchal
Macias Avila Manuel
Adriana Mosquera Soto
Macias Avila Manuel

Poland
Dariusz Dąbrowski
Marcin Bondarowicz
Tomasz Rogowski
Nika Jaworowska-Duchlinska
Czesław Przęzak
Henryk Cebula
Tomasz Wiater
Tadeusz Krotos
Michal Graczyk
Leonard Grabowski
Izabela Kowalska-Wieczorek
Jan Surma
Józef Jurczyszyn
Oskar Wiater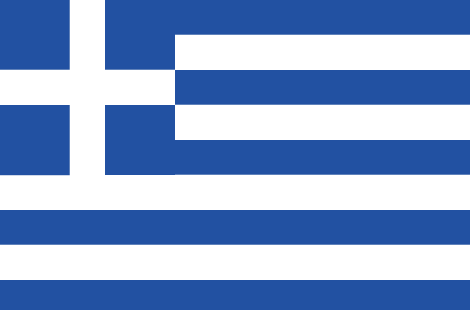 Greece
Demetrios Coutarelli
Grigoris Georgiou
Andreas Antonos
Augoustinos Kissamitakis
Sophia Mitraki

Sweden
Midhat Ajanovic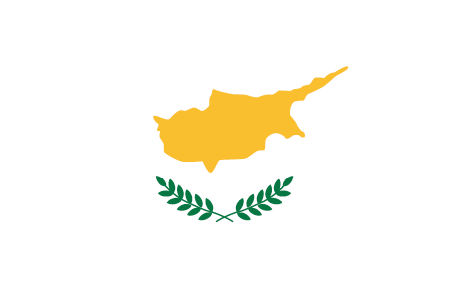 Cyprus
Cemal Tunceri
Nataliya Varchenko
Igor Varchenko

Palestine
Safaa Odah
Mohammad Sabaaneh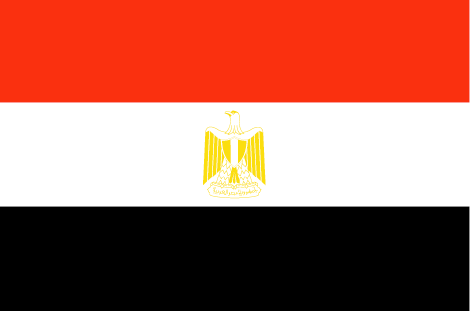 Egypt
Sherin Mokhtar
Ibrahim Sayed Ibrahim Osman
Dina Abdelgawad Shosha
Mohamed Bojali
Sarah Hussein Ahmed
Ahmed Khaled
Soso Shosho
Adham Sbeea
Wesam Khalil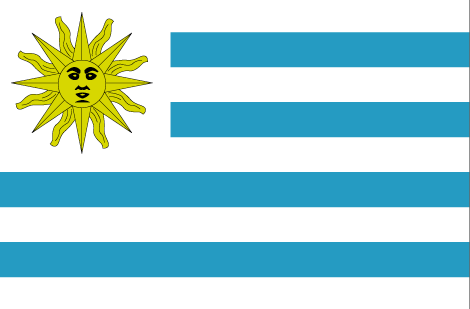 Uruguay
Miguel Angel Medina Medina
Leslie Ricciardi
Luis Haro Domínguez

Russia
Vladimir Khakhanov
Sokolov Sergey
Aleksei Kivokurtce
Alexander Shmidt
Ekaterina Vorobieva
Anatolii Belov
Sergey V. Sokolov
Kokarev Sergey
Semerenko Vladimir
Sergei Tunin
Victor Skopintsev
Aleksei Kivokurtсev
Tarasenko Valeri
Sergey Elkin
Sinchinov Evgeniy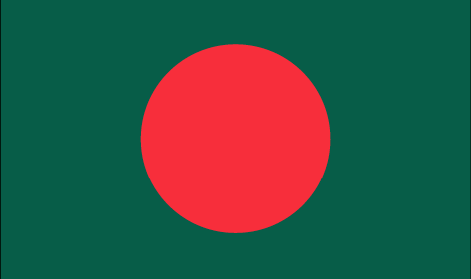 Bangladesh
Kazi Tabassum Ahmed
Refat Bin Salam
Nasif Ahmed
Afruza Aktar
Anika Nawar Eeha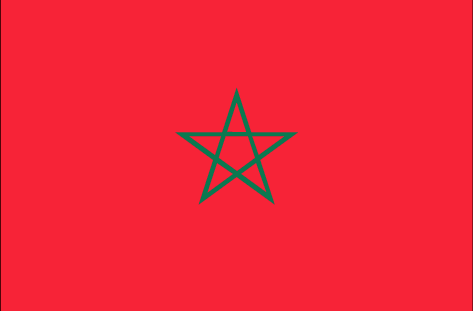 Morocco
Naji Benaji
Safaa Sahri
Rachid Amghouze
Fayza Benbouaanane
Salah Eddine Kadiri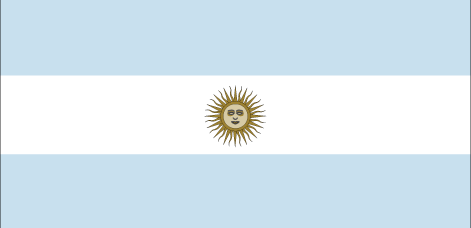 Argentina
Miguel Rep
Osvaldo Rugani
Santiago Cornejo
Miguel Rep

Germany
Sabine Voigt
Steffen Jahsnowski
Rainer Demattio
Burkhard Fritsche
Hossein Eskandery
George Riemann
Volkmar O. Döring
Fares Garabet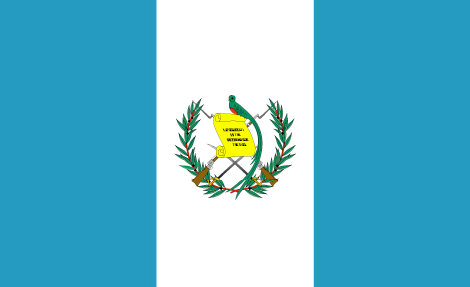 Guatemala
Evelyn De Paz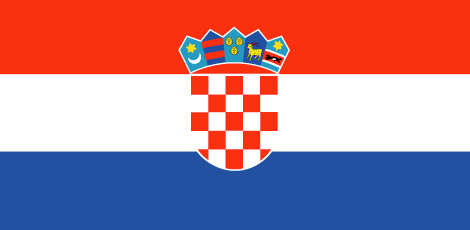 Croatia
Mojmir Mihatov
Borislav Hegedušić
Marijan Pavečić
Milos Panic
Marko Ivić
Dubravka Bodulic
Hanibal Salvaro
Damir Novak
Žarko Luetić Žar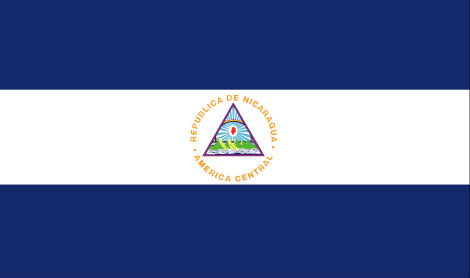 Nicaragua
Wilber Chavarria Centeno

Jordan
Renad Shiyab
Ahamad Mohammed Abu Libbeh

Czech Republic
Jiří Srna
Václav Linek
Roman Kubec
Pavel Matuška
Evžen David

Italy
Flavio Maracchia
Marco De Angelis (Exhibition only)
Andrea Bersani
Lello Lombardo
Ciro D'Oriano
Mariagrazia Quaranta
Marco D'Agostino

Indonesia
Jitet Kustana
Edi Dharma
Den Dede
Achmad Cholid
Budi Hari Pujiono
Supriyanto
Partono
Sudarmanto
Darsono
Wah Yudi
Afrizal
Agus Widodo
Didie Sri Widiyanto
Agus Eko Santoso

Iraq
Jabar Saber Qadir
Ali Alawi

Ukraine
Mykola Kapusta
Vladimir Kazanevsky
Oleg Gutsol
Konstantin Kazanchev
Nikolay Levkovskiy
Sergii Riabokon
Olena Tsuranova
Valery Momot
Vyacheslav Kaprelyants
Oleksy Kustovsky
Michael Mayevsky
Oleg Loktyev
Olexander Dubovskyi
Oleh Smal
Petro Platika

Saudi Arabia
Omiema Ali Elsiddig

Belgium
Luc Vernimmen
Mark The Goals
Paul Kempeneers
Songul Put
Luc Descheemaeker
Stefaan Provijn
Constantin Sunnerberg
Norbert Van Yperzeele

Philippines
Rolando L. Antonio Jr.
Kristoffer M. Tolentino

Kenya
William A. Abiha

Syria
Nathalie Deeb
Adam Shaheen

Azerbaijan
Soltan Soltanli

Cuba
Daydier Bernal Calvo
Brady Izquierdo Rodriguez
Omar Godinez
Andro Peña Casanova
Reinaldo Pagan Avila
Roberto Castillo Rodríguez
Ramsés Morales
Michel Moro Gómez

France
Laurent Taudin
Jean-Loïc Bélom
Bernard Bouton
Sylvain Pongi

Israel
Ilya Katz
Boris Erenburg
Kfir Weizman
Sergey Sichenko

Romania
Pavel Constantin
Marian Lupu
Doru Axinte
Justina Lum
George Licurici
Carmen Niculina Misăilă
Ovidiu Ambrozie Bortă
Felix Arțuche
Marian Avramescu
Mihai Victor Eugen
Gogu Neagoe

Algeria
Nawel Bounaghla
Youcef Aimeur

United States
Mohammad Reza Hafez Nezami
Hazem Nassar
Phu Nguyen
Roozbeh Jafarzadeh
Chris Phillips

Bulgaria 
Maya Tcholakova
Valeri Alexandrov
Ivailo Tsvetkov

Afghanistan
Atiq Shahid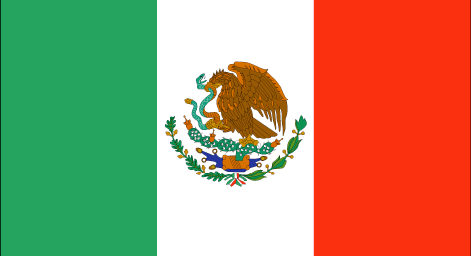 Mexico
Gustavo Fernando Caballero Talavera
Andrea Arroyo
Israel Campos De León Caleon

Belarus
Marina Gorelova

Finland
Synnöve Dahlström Hilkner

Norway
Firuz Kutal
Arifur Rahman (Exhibition only)
Dominika Anna Miklar
Fadi Abou Hassan

United Kingdom
Alexei Talimonov
Houmayoun Mahmoudi
Mark Winter

Hungary
Robert Laszlo Szabo
Halász Géza
István Parázs

Colombia
Camilo Andrés Triana Cubillos
Juan Camilo Lopera Arroyave
Esteban París
Raúl Fernando Zuleta
Elena Ospina

Venezuela
Ivan Lira

Bosnia and Herzegovina
Rešad Sultanović
Goran Krčmar

Peru
Marco Ramos
Pepe Sanmartín

Tunisia
Wahb Benkhlil

Estonia
Ester Lauringson
Enn Ehala

Slovakia
Vladimír Pavlík
Vojtech Krumpolec
František Bojničan

Tanzania
Alex Mgaya

Myanmar
Ngai Oo (U Han Kyi)

Uzbekistan
Makhmudjon Eshonkulov
Muzaffar Yulchiboev

Sudan
Osman Obaid

Costa Rica
Ferreol Murillo Fuentes

Netherlands
Arend van Dam

Australia
Louis PoL

Panama
Pablo Cobos

Lithuania
Vladimiras Beresniovas

Denmark
Niels Bo Bojesen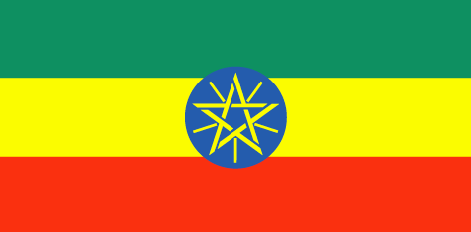 Ethiopia
Yihenew Worku

Ireland
Virginia Cabras