Who is a Cartoonist? You Should Know
A cartoonist is an artist, who specializes in cartooning. The job of a cartoonist is to create comic characters, objects to put into books, manga, anime, editorial cartoons. They are a part of comic strip creation for an animation movie. A cartoonist has a born quality for sketching, caricaturing, or making replica images. They love to draw roughly in pencil first. They can put their thought on paper at any point in time. Afterward they go over the sketches in black ink and colors. Cartoonists work for print media, electronics, and web media also.
Cartoonists Career and Exploration
Cartoonists create images based on the topic. If the work goes for animation, there will be several cartoons to be drawn for making an animation. There will be slight changes in cartoon images on each frame. There are several cartoonists may be required for an animation movie or presentations. There are varieties of animations that are required in the film industry, television, the Internet, and video games. In the field of Advertisement and Publicity, cartoonists are in high demand because they are creative people and a sense of everything. The software industry and the web industry also have many opportunities for cartoonists.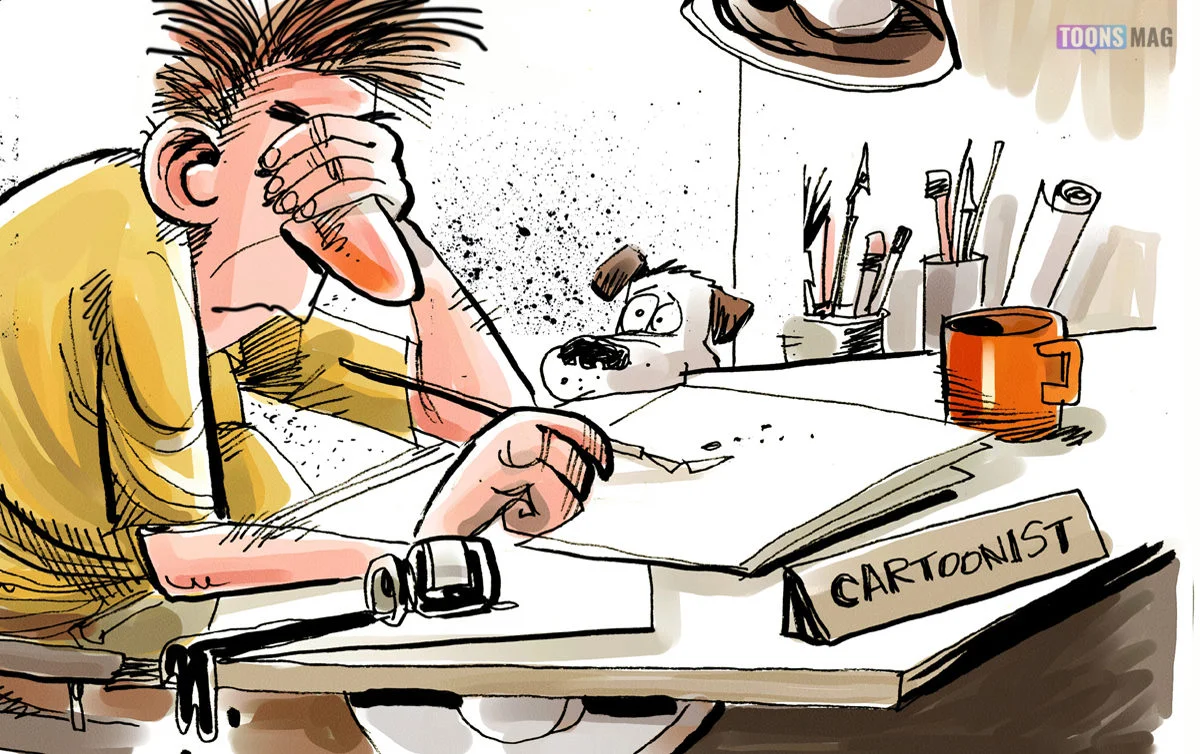 Knowledge for Cartoonist
Cartoonists know the principle of graphics and fine art. They cannot go beyond what the principle of graphics says. Cartooning is their skill, hobby and profession and practice often to make them better every time. The opportunity and interest take them to a respected position. They are aware of many things happening around them. They have such ideas and thoughts that can be utilized for society. Many cartoonists are degree holders in fine art, graphic design, and many having computer technology for advanced implementation. They come across many experiments to explore many creativity and ideas during studies and workshops. Many competitive environments might have helped a lot for career building and reorganizations.
To be a cartoonist you need to culture the art of cartooning. You have to practice and gain knowledge of the principle of graphics, situational expression, etc to improve the attributes of a cartoonist. You should study a Bachelor of fine art and graphic design as a professional qualification. During studying you must come across many experiments to explore many creativity and ideas. In a competitive environment many artistic students can share much knowledge and experience and opportunities come around.
Exceptional Skills
Cartoonists have some exceptional ideas and perceptions that help them to create unique cartoons. All cartoonists have a specific cartoon character that comes on each theme as the actor. They have ideas on graphics, computer workstations, and software tools, etc. They have a sense of quality and compatibility that needs each production. They learn from each event, person, and situation. They love to under an excellent cartoonist who teaches and better than him. They have ideas on the commercial utility of cartoons, the application of cartoons in game designers, and the advertising sector. They work in the Animation industry. Cartoonists are specialized in two categories either in character cartooning (specialized in character -human, animal) movement, dialogue, acting, etc. and or in special digital effects for cartoon animations (specialize in object cartooning) such as vehicles, road, and natural phenomena such as rain, snow, and water.
Become a Cartoonist
Learn Cartooning Techniques, Watch the Video.